Just as our trademark and slogan states "Dream + Reality" every building project starts as a concept in the mind of the client which is transformed by an architect into a plan all of which can only be brought to reality by an expert.
At Batocraft, we are more than just a home renovator/builder. We pride ourselves in our creative design solutions and our desire to exceed aspirations. The most rewarding part of our work is seeing the look of joy and satisfaction .......... …
Why Choose Us


WE ARE PASSIONATE
We have a proven record of accomplishment and are a reputable company in the United States. We ensure that all projects are done with utmost professionalism using quality materials while offering clients the support and accessibility.



 HONEST AND DEPENDABLE
For us, honesty is the only policy and we strive to complete all projects with integrity, not just with our clients, but also our suppliers and contractors. With thousands of successful projects under our belt, we are one of the most trusted construction companies in US


WE ARE ALWAYS IMPROVING
We commit ourselves to complete all projects within the timeline set with our clients. We use the best of technology and tools to ensure that all jobs are done quickly but also giving attention to details and ensuring everything is done correctly.
Who We Are?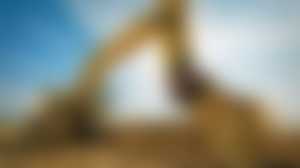 Bato-Craft Limited is a construction company duly incorporated under the Companies and Allied Matters act.
We are dedicated to providing exceptional service delivery in Building and Engineering Construction. With an established team of highly experienced and highly motivated professional, Bato-Craft is dedicated to:
Creating a loyal and satisfied customer base through the provision of innovative and high quality engineering services, delivered in a cost effective and timely manner,; Becoming a leading player and driver of innovative engineering services. etc.
" I am proud of the thoughtfulness, commitment and quality of work Stellar has demonstrated through the design, construction and commissioning of our production facility. Teamwork is critical to any project; the BATOCRAFT TEAM worked well together to achieve a first-class production facility. "
Angela
We wanted to drop you a quick note to say thanks to you and your team for your hard work at High St. We are all very impressed with the way the building has turned out - it is without doubt a first class medical centre. A big thank you for a job well done
Ibrahim Dakar
Our relationship with BATOCRAFT LIMITED was one of dealing with competent, professional and friendly staff and sub contractors who co-operated fully to make our building project a very pleasant experience. The entire team at Premier were always responsive to our needs and always thinking outside the square to ensure the project finished on time and within budget. We would have no hesitation in recommending Premier Building & Construction to any organisation intending to carry out a commercial building project.
Iyke Nduka